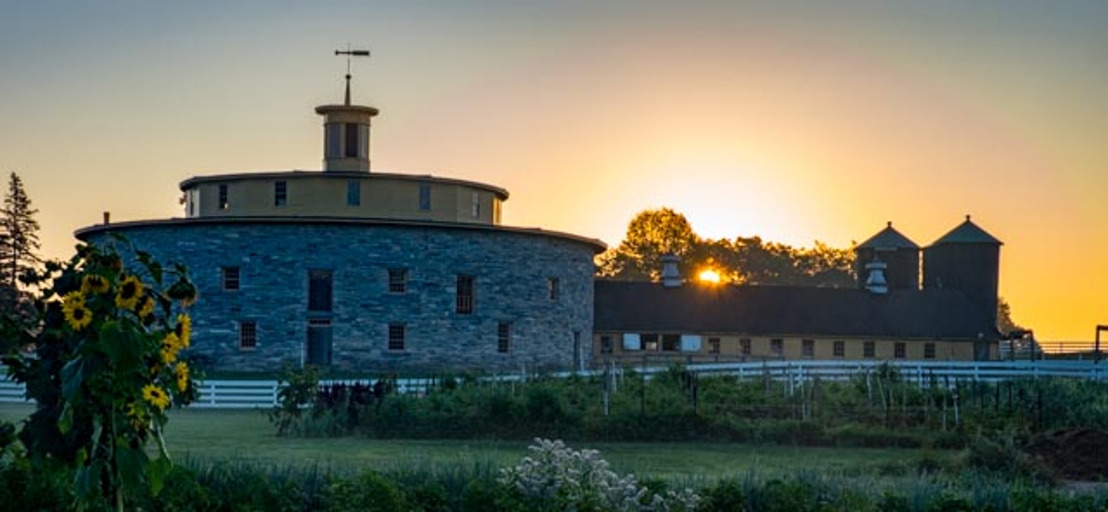 HANCOCK SHAKER VILLAGE CREATES AN IMMERSIVE SONIC EXPERIENCE USING NEUMANN KH 80 DSP MONITORS
PITTSFIELD, MA – September 24, 2018 – The Silo Songs installation at the Hancock Shaker Village is a unique testament to the mysterious Shaker melodies that inspired it. "There is a long history of the Shakers sharing these songs," explains sound designer Jody Elff, "They believed they were divine gifts – 'Gifts from the beyond'." The deep spirituality of the Shakers is just one of many aspects that visitors to the Hancock Shaker Village can learn about, but it is the total immersion in their music that Silo Songs creates — bringing these 200-year old songs to life with the help of Neumann KH 80 DSP monitors.
A storied history and renewed inspiration
The project was initiated by the Hancock Shaker Village, who wanted to transform one of their historic silos into an audio installation. They invited Brad Wells, a professor of vocal science at nearby Williams College to create the piece, who then brought Jody Elff on to engineer the soundscape. Wells and Elff painstakingly recorded dozens of vocalists performing Shaker hymns in a variety of styles and groupings, and once these recordings were completed, they assembled the overlapping presentation style. "The goal was to represent the experience of these songs in a physical space," said Elff.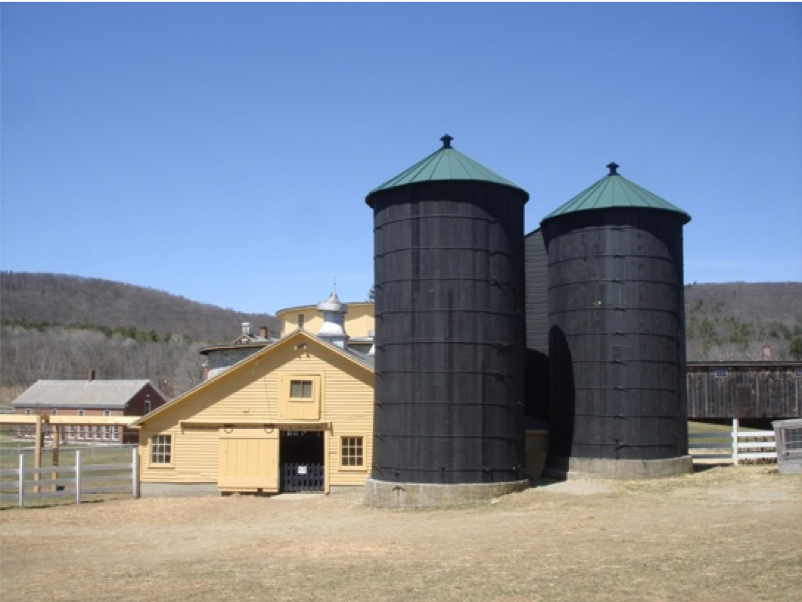 This was a complex idea to realize. "One of the challenges is that there are really very few examples of speakers that sound very good and which are also very small," Elff said, "Also, with such a limited diameter in the silo, if you hit the opposing wall with too much sound, the reflections around the interior of the silo cause you to lose a sense of where the source is coming from."
Sennheiser stepped up to provide an almost purpose-built solution. "We were talking to Dave Missall at Sennheiser about the project and he was very excited about it. They sent over a pair of Neumann KH 80 DSPs for us to try, and once we heard them we realized they'd be ideal for our project," Elff said. "They were really great at producing the frequency response we needed for this purely vocal music, and they did so in a very natural way while still maintaining directionality."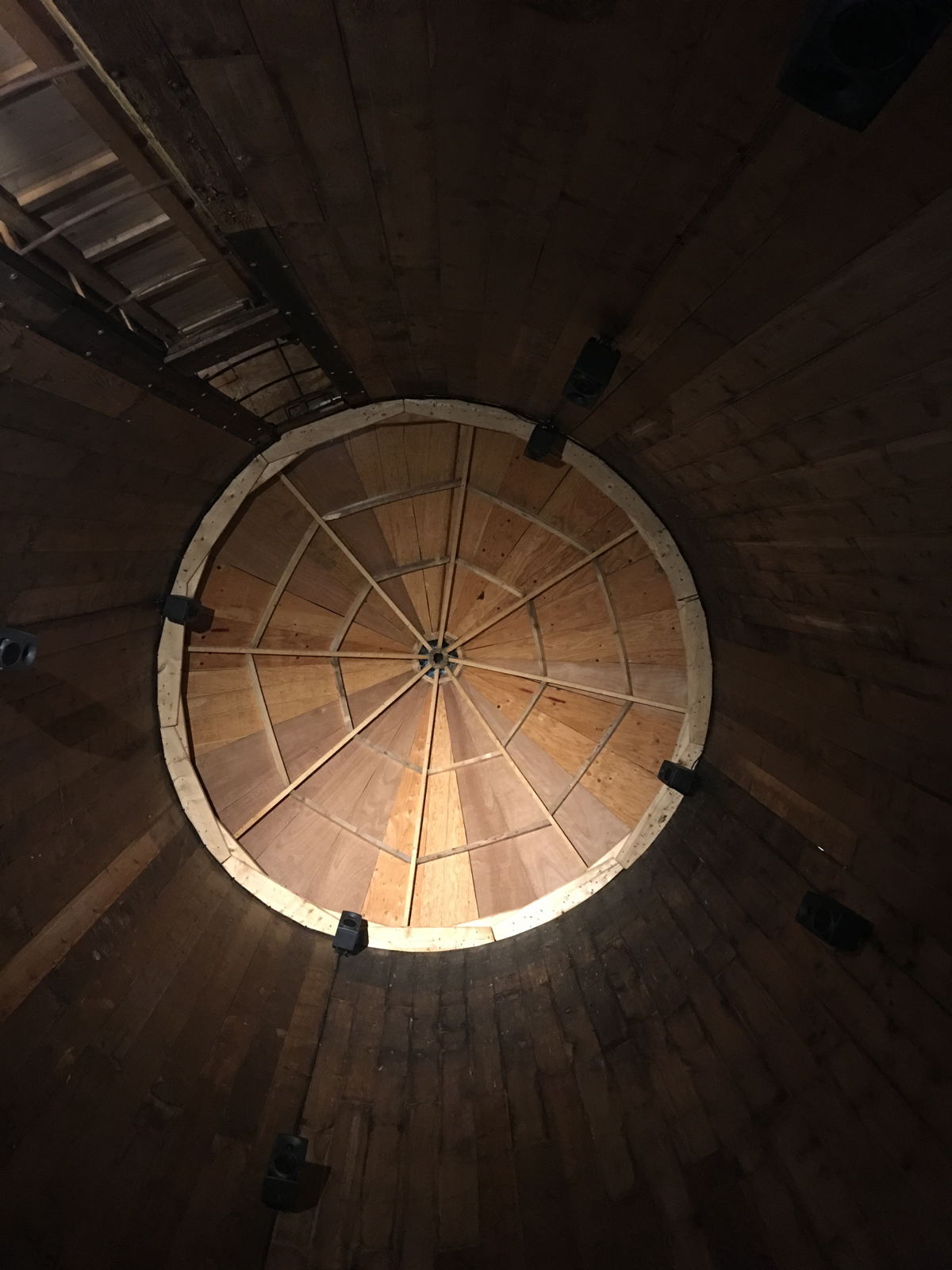 Swirling sounds inside a silo
Elff installed fourteen KH 80 DSPs in concentric circles around the 35' x 11' (10.7 x 3.4m) space, mounting them directly to the walls of the silo. The KH 80 DPSs flexible mounting options helped make the installation seamless. "This proved to be a really useful feature for an irregular space like this," Elff said.
"Most monitors are designed to sit on a flat surface, whereas these come with beautiful little mounting brackets that worked perfectly." Once installed in the silo, Wells and Elff put them to dramatic use in the playback of the layered audio recordings.
On entering the silo, a visitor can hear different melodies traveling in three dimensions; left and right to evoke the circular dance patterns of the Shakers or rising and falling to follow the directions of the melody. "One of [Well's] intentions was to give another nod back to the Shaker tradition, when the community would come together and dance in a circle or in different patterns," Elff explained. "Having the locationality of the sound reflect those dances really engulfs you in the experience. That's why the KH 80s were a wonderful choice, they were able to maintain directionality in a way that was really effective for this space."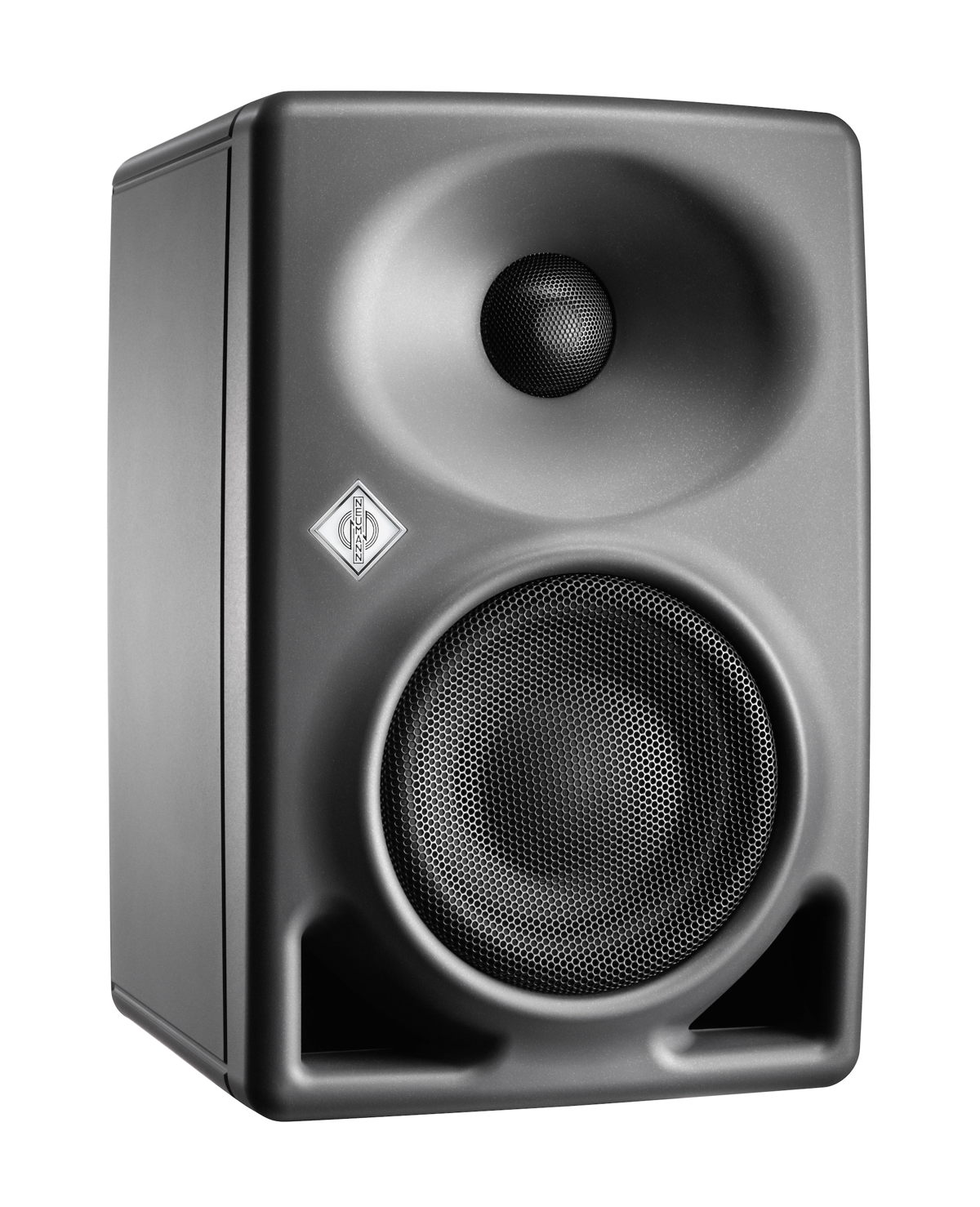 Achieving emotional intimacy through sound
Given the spiritual nature of the source material, it was important to both Wells and Elff to maintain the range of emotions encoded in both the music and the performances, so that visitors could experience the emotional rises and falls naturally. "We made a conscious choice not to compress the dynamic performances of the pieces, so there's a real range from quiet intimate moments of solo voice to big robust moments of many voices singing loudly," Elff said, "The KH 80s really just go there and deliver that in a way that's beautiful. We never felt like we were close to stretching what they could do, and always had enough headroom."
Speaking on his experience in sound installations like this one, Elff is thoroughly tuned in to the experiential nature of his work. "From the point of view of people who aren't 'audio tech' people, all that they want is to walk into a space and have a beautiful experience. Sometimes having the technology be obvious takes you out of that experience." 

"The KH 80s were brilliant in this installation," he concluded. "They've got energy, they've got punch, they've got a good low-end response, and they are SMALL," he said with a laugh, "I can put them in place that most other things won't fit and they will still sound good. For this project they were perfect."

Jeff Touzeau Public Relations, Hummingbird Media, Inc.